Please note that many of these articles were originally written for the old GB Wildlife site in between 2008 – 2010 and organisations may have changed since then.
Eco-Living – I'm Dreaming of a Green Christmas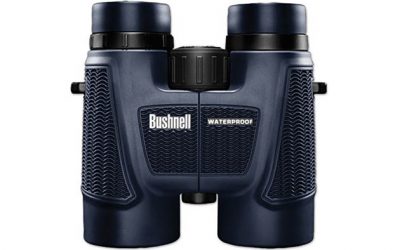 The season of festive frolics is almost upon us so I though I'd take this opportunity to write about how to have a gorgeous green Christmas. Going green at this time of year doesn't mean going without presents or depriving your family of luxurious food. In fact, you can have just as much fun and maybe even save yourself a bit of money. And of course taking this approach is more supportive to our planet and all the wildlife that inhabits it.
GIFTS GALORE
So where to start? One of the first things that many of us do to mark Christmas is start shopping for presents for nearest and dearest. We literally shop 'til we drop! But there is an alternative to this consumer frenzy. We could start to really think about what we are purchasing and ask some pertinent questions. Who made this item? Were they paid a fair wage? Will the item last? And if it won't, can it be recycled or will it end up in landfill? These questions will get us thinking about the real cost behind the stuff that we buy. It might encourage us to buy less and buy more consciously. Look for locally made items, crafts and foodie gifts. Try online ethical emporiums such as Ecoutlet and Ethical Superstore for ideas.
MAKE YOUR OWN
Homemade presents are always a delight to receive and there are so many possibilities. Perhaps you could make your own jar or chutneys to give as presents? I'm going to make batches of rich chocolate truffles with my children and package them in handmade boxes for friends and relatives. If you are crafty you might choose to sew, knit or crochet gifts such as socks, a brooch, a reusable shopping bag etc. Have a browse in the craft section at your local library for ideas.
CHARITABLE GIFTS
A phenomenon that has grown over the last five years is the charitable gift. Many companies such as Oxfam Unwrapped and Good Gifts offer people the chance to buy a present that will benefit those in need. Gifts such as a cooking pot and utensils for people setting up new homes start from as little as £5. Your gift recipient will receive a card and information telling them about the project that you have donated to. A real feel good present!
SENDING CARDS
Millions of cards end up in landfill every year, often covered with sparkly bits that do not biodegrade. One alternative is to make your own or you might choose to send e-cards instead. If you do send cards choose charity cards that are made from recycled paper, where possible. At the end of the season recycle your cards at collection banks in supermarkets and stationers.
WRAP IT UP
Can you believe that as much as 83sq. km. of wrapping paper is expected to end up in UK bins this year? That's enough to cover an area larger than Guernsey. Try alternatives such as fabric tied with ribbon, a painted cardboard box, decorative tin or a basket. When opening presents take care not to rip the wrapping and it can be used again!
OH CHRISTMAS TREE
A locally sourced, locally grown and locally composted tree is a relatively environmentally benign purchase. However, it might be possible to find a tree with a root ball, then with due care the tree can be planted outside after Christmas. Around 7.5 million trees are bought each year in the UK but only 17% of these trees are recycled. If you can't buy a tree with a root ball be sure to take to your local tree-recycling depot after Christmas. Find out more from your local council. The woodchips from recycled Christmas trees are used in children's playgrounds and other public areas.
FESTIVE FARE
This is one of the greatest areas of waste. The average family throws away one third of the food it purchase every year. We need to shop smarter and be less drawn in by the marketing techniques of the supermarkets such as BOGOF offers. It makes more sense environmentally to shop local a few times a week, buying only what you need at the time. At Christmas time you could visit your local farmer's market and buy your spuds and sprouts direct from the producers. Organic groceries and veggies often end up cheaper from a local greengrocer, market or veg box scheme. You will spend more on organic meat and organic wines but choosing organic is better for your health, your family's health and the health of the planet.
Wishing you a very happy and green Christmas
Melissa Corkhill editor of The Green Parent magazine and author of two books on green living will be writing monthly articles for GBWildlife.co.uk She lives in rural Sussex surrounded by woodland and wildlife and is passionate about environmental issues.
The Green Parent magazine makes is an excellent, interesting subscription magazine and makes a lovely gift. You'll find lots of information and inspiration here, whether you want to read articles on natural parenting or try out guilt-free shopping. This gorgeous magazine covers all aspects of family life from birth to alternative education, eco house and garden to nutrition.