Wildlife Blogs
The following articles cover a range of wildlife and nature related topics and have all been written by ourselves or by contributors.
We always welcome guest articles and if you are interested in contributing please get in touch to discuss.  We are particularly keen on increasing our Wildlife Articles, 'How-to' style articles and posts that discuss the benefits of getting outdoors.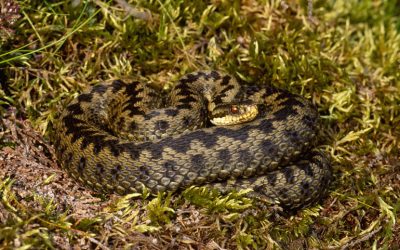 Wildlife Spotting Goals for 2021 - Part One: Land Wildlife Adder This was the top of my list for last year but it didn't happen. There are plenty of adders around my local area so there's no excuses! The adder is the only venomous snake in the UK and although it is...
read more